RIPE NCC DNS Measurements Hackathon
Please note that the deadline for applications to participate in this hackathon was 21 March 2017.
Event Information
Date: 20-21 April 2017
Time: Thursday 9:00-19:00, Friday: 9:00-21:00 (including social event)
Location: Amsterdam, the Netherlands
The RIPE NCC's fifth hackathon event offers an opportunity for collaboration on the development of new tools for DNS operators using data provided by the RIPE NCC (via RIPE Atlas, DNSMON, etc.). The event will bring together people with a variety of skills so as to encourage the combination of different types of expertise and inspire creativity.
Participants in the hackathon will discover new ways of tapping into the rich source of DNS measurement data to devise and implement helpful tools and create informative visualisations. This is your chance to get involved, get in touch with other people working in your field, get access to the RIPE NCC's DNS measurements data and get to work on making something that could be of benefit to the entire internet community.
Format
During the event, participants will be grouped into small teams, with each team focusing on a given project. Food and drink will be provided throughout the event. All source code developed during the hackathon will be publicly licensed and available on GitHub, and available for the entire community to use. As well as receiving a variety of goodies for participating, including credits for RIPE Atlas, most interesting results will be promoted during the DNS working group session at RIPE 74. Since we want to focus on collaboration and not on competition, there will be no winner and no single prize. We will celebrate the achievements during the closing party on Friday evening.
Prior to the event, selected applicants will use the discussion mailing list, EtherPad and IRC in order to coordinate the collaboration beforehand. RIPE NCC also gives a webinar to the participants, where we teach the basic introduction to the available data sets, tools and proposed projects, week or two before the event.
Jury
Jaap Akkerhuis , DNS-WG co-chair
Desiree Milosevic, Afilias
Jim Reid, DNS expert
Applicants
We are specifically looking for:
Colleagues from: ccTLD & gTLD registries, organisations operating DNS root nameservers and/or writing DNS-server software
UX and UI experts
Graphic designers
Developers familiar with Python, PHP, etc.
People with knowledge of DNS, traceroute, TCP/IP
Network engineers and network operators who can give feedback about what tools would be useful to them
Researchers in the field of Internet measurements in general, with specific focus on DNS data
You'll have the chance to work alongside RIPE NCC developers, meet others in your field, and exchange knowledge and experience.
Funding
Travel funding will be in the amount of €500 per person for several participants (between two and six), based on the total amount of funding available. Applicants will be informed about whether they qualify for funding when they are informed about their applications status on 6 March 2017. The jury will make all final decisions about who receives funding; however, preference will be given to applicants from "least developed countries", those working for not-for-profits, and those contributing to free and open-source software and projects.
Apply
Interested in participating? Apply today! It only takes a few minutes. And please help us spread the word to other developers and and network operators who might be interested.
Timeline
Here is a list of important dates leading up to and including that of the hackathon:
23 January 2017: Open applications
28 February 2017: Applications deadline
6 March 2017: Confirmation sent to participants selected by the jury
20-21 April 2017: Hackathon
To find out more, please read this RIPE Labs article
About the Organisers
The RIPE NCC is one of five Regional Internet Registries (RIRs) that support the global operation of the Internet. The RIPE NCC is an independent, not-for-profit organisation responsible for distributing and administering Internet number resources for over 15,000 members in Europe, the Middle East, and parts of Central Asia. We support the global Internet community by providing data, expertise and a neutral platform for the exchange of ideas.
Sponsors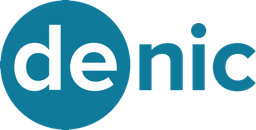 DENIC is the registry for Germany's .de ccTLD and a provider of DNS name services. Ranking among the world's three largest domain registries, DENIC runs a global name server network at 18 locations. In addition, DENIC operates all domain database and registration system resources for .de. Founded in 1996 as a private, not-for-profit cooperative, DENIC's mission is to fulfil a public function by providing a stable and performant service. The Atlas project is a key component for operations and also for reporting to the public with DNSMON. DENIC has been supporting the Atlas project with probes and a Frankfurt based anchor for a long time and is looking forward to being part of this community effort to further improve the open and secure Internet.

Afilias is the world's second largest Internet domain name registry, with more than 20 million names under management. Afilias powers a wide variety of top-level domains, and will soon support hundreds of new TLDs (top level domains) now preparing for launch, including TLDs for cities, brands, communities and generic terms.

Farsight Security provides the world's largest real-time actionable passive DNS intelligence on changes to the Internet. Leveraging proprietary technology, our real-time global DNS sensor array observes more than 200,000 DNS records/second and have historic data since 2010, Farsight provides security teams with real-time and historic DNS data to provide the Internet's view of an organization's presence and how it is changing - whether purposely, inadvertently or maliciously. The world's most security-conscious organizations use Farsight real-time threat intelligence to protect their users and infrastructure.
For Participants
Venue
Wibautstraat 150
1091 GR Amsterdam
Potential DNS Measurements Projects
The RIPE NCC operates a number of DNS related services. For example: we provide up-to-date service overviews of all DNS root name servers through DNSMON; we manage DNSSEC, a suite of DNS security extensions; we provide the DNSCheck tool, which can be used to monitor the health of domains; and we also maintain DNS operations for ENUM. As well as all this, the RIPE NCC operates K-root, one of the 13 Internet root name servers. In addition to this, all RIPE Atlas probes perform DNS measurements, which makes it possible to determine which instance of a name server any given probe uses. All of these resources and more will be available to all participants in the hackathon.
Here is a short list of ideas for possible projects. Of course, these are just suggestions, and there are no limitations on the kinds of projects teams can choose to work on:
Further developing existing tools and visualisations, such as the RIPE Atlas DNS Root Server Result Stream Visualisation
Extend the official RIPE Atlas CLI Toolset using external tools (e.g. Stéphane Bortzmeyer's excellent RIPE Atlas DNS tools)
Create a DNS root server observatory to produce alerts for BGP and/or RIPE Atlas path data changes, detect leaks, etc.
Perform checks to see if root system server still works fine under an attack, and visualise results
Look into IPv6 fragmentation / MTU issues for the root servers
DNS consistency checks: find cases of this in our vast data set; make recommendations to the RIPE NCC on what measurements we should do to find more of these cases (see Stephane's work on .BD)
Pad - Collaborative Editing Document
Datasets and Documentation
RIPE Atlas
RIPE Atlas is an active Internet measurement network with over 9000 vantage points. Data provided by RIPE Atlas include description about existing measurements and vantage points, as well as measurement results in downloadable and real-time streaming formats.
Members of the RIPE Atlas team will support the participants with information, use cases, and most importantly, credits that can be used to execute measurements on the fly, for example to correlate BGP events with data plane changes or compare control/data plane.
RIPEstat
RIPEstat is a web-based interface that provides "everything you ever wanted to know" about IP address space, Autonomous System Numbers (ASNs), and related information for hostnames and countries in one place. It presents registration and routing data, DNS data, geographical information, abuse contacts and more from the RIPE NCC's internal data sets as well as from external sources, such as other Regional Internet Registries and IANA. RIPEstat's main web-based interface presents this information in the form of widgets that can be embedded on any webpage. It also provides an API to access the raw data for use in advanced applications.
To be completed at the later stage
Additional Datasets
Existing Projects
Helpful Tools
Participants
Alexandre Dulaunoy
Andrea Barberio
Christian Doerr
Edward Zambrano
Ella Titova
Giovane Moura
James Reilly
Jan Harm Kuipers
Jerry Lundstrom
Jonathan Mercereau
Kai Storbeck
Konstantin Novakovsky
Maciej Andzinski
Marta van der Haagen
Mateusz Kaczanowski
Moritz Mueller
Nick Wolff
Pawel Foremski
Petros Gigis
Ricardo de Oliveira Schmidt
Sara Bagheri
Sergey Krasnopivets
Shane Kerr
Sofia Silva Berenguer
Stefan Jakob
Teemu Rytilahti
Tom Arnfeld
Ulrich Wisser
Willem Toorop
Wouter de Vries
Jury
Jaap Akkerhuis , DNS-WG co-chair
Desiree Milosevic, Afilias
Jim Reid, DNS expert
RIPE NCC staff:
Anand Buddhadev (K-root)
Chris Amin (RIPE Atlas, DNSMON)
Emile Aben (R&D)
Massimiliano Andrea Stucchi (TS trainer / Developer)
Iñigo Ortiz de Urbina Cazenave (GII / RIPE Atlas backend)
Vesna Manojlovic (Community Building, Logistics)